Blessings In Those Dreaded Clouds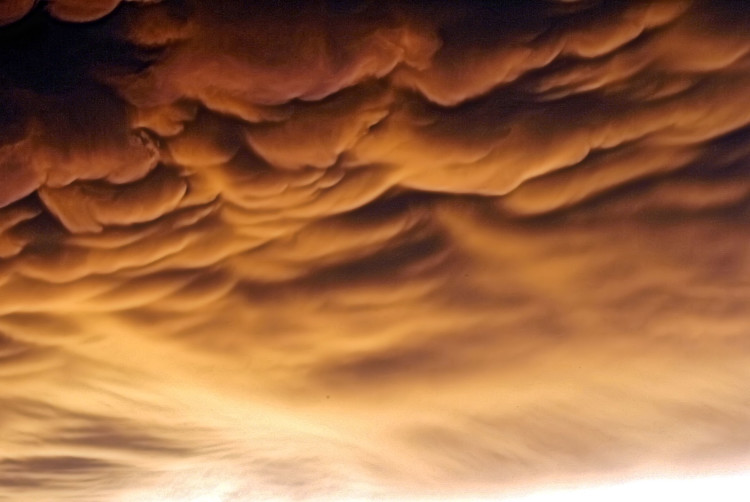 You sing in hope
And waiting sigh
With eyes peeled
To the sky
Clouds rolling in,
And would they break
With blessings or
Will they take?
If I sing well
Would God not hear
And pack grey clouds
Full of cheer?
A strange surprise,
All wrapped in black
Might shine if by
Good will packed.
Those clouds must come
I ask, I want
Their promise but
Not their haunt.
There is one way
I'll take their dread-
Turn them blessings
On my head.
Oh blackening clouds
Let's say it true-
Lie to me and
Paint skies blue.
But no, they came
As mean and loud
As ever known,
Lightning clouds.
"But why?" I thought,
"I sang so well,
Even when I
Broke and fell."
"It is not right
To now reward
Hope and faith with
Sharpened sword."
Rage at that night?
Or know defeat?
Both these efforts
Sorely beat.
Does Providence
That seems to frown
Hide a kind face
Smiling down?
If He does hide
Why? Failing eyes
Need not salt but
Joy's surprise.
So will I scowl
Or lie down dead?
Or search beyond
Storms instead?
With eye of faith
I pierced those clouds
And cried to see
What they shroud.
But then they grew
With frightening speed
And the sinner
Knew her need.
I swallowed then
My pride to slay,
And bowed, for God
Holds my way.
"I'll trust Him in
The storm" I said
And broke blessings
On my head
And out they poured
As rich and bright
As ever seen
Stars at night-
That goodness seen,
That kindness felt,
Undeserving
Heart to melt,
The peace of God
Who can explain
Joy filled hearts in
Pelting rain?
That hope that blooms
Pure in the pain?
Hope undefiled
Without stain?
… One day these clouds
Will split and light
Return and end
This long night.
Till then I'll sing
And waiting sigh
With eyes peeled
To the sky-
But blessings pour
From Heaven's throne
They are in God
In Him alone.
Riches that storms
Could never steal
Tempests only
Prove them real.
Thus I will live
And will not die,
My God to keep
And glorify.
Psalm 118:17-18 "I shall not die, but I shall live, and recount the deeds of the Lord. The Lord has disciplined me severely, but He has not given me over to death."
Inspired (or perhaps provoked) by William Cowper's "God Moves in a Mysterious Way," particularly the lines:
Ye fearful saints, fresh courage take;
The clouds ye so much dread
Are big with mercy and shall break
In blessings on your head.
Judge not the Lord by feeble sense,
But trust Him for His grace;
Behind a frowning providence
He hides a smiling face.
In mind were these words as well, also by William Cowper in "Sometimes a Light Surprises":
Sometimes a light surprises the Christian while he sings;
It is the Lord, who rises with healing in His wings:
When comforts are declining, He grants the soul again
A season of clear shining, to cheer it after rain.