Grace for Peter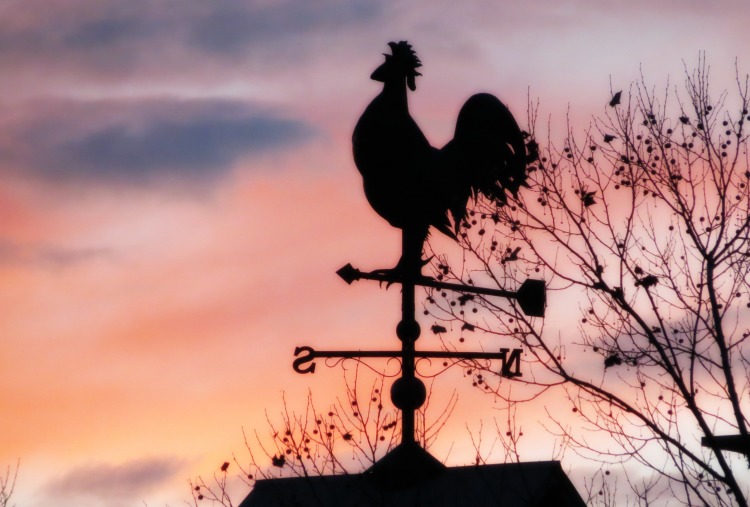 "Satan has asked"
(May it be abhorred!)
"Satan has asked,"
Now draws his sword.
"To sift."
What does he seek
To keep?
And what to throw away?
"As wheat."
Cast to the threshing floor
Or to with flail beat.
"But I have prayed,"
(May that be weighed!)
This must mean
The devil's defeat!
"That your faith fail not."
Now mark the test,
Deliverance not nigh…
Yet says that faith won't die.
"And when you turn,"
When! When?
Will time be short or long?
"Then make your brothers strong."
"But I am already strong-
Ready to follow
Into prison or
Into death hallow."
"Peter by tomorrow's rooster crow
Three times you will
Deny to know
Me."
"Never,"
Thought Peter,
Love so devoted
Can not shrink in fear
And be demoted.
Selah.
The crow sounds in his ear.
Curses like dirt
Have fallen and smear
His love; Eyes meet with hurt
His King, denied, still near
While curses chide.
"But I have prayed."
"Him- bloody, torn,
He has prayed
For I who've sworn
Not to know Him?"
"I have prayed."
Pain strikes,
Has God delayed?
He weeps.
"That your faith fail not."
"So shall He keep
Me by His side?
Has not faith failed
When my Lord has
Been denied?"
The Lord, He dies
Outside the camp
Crucified.
But we know He'll rise
Glorified
Peter to see
And ask
"Simon Peter,
Do you love me?"
Three times He'll ask
And could it be
A time for each
Regretted misery?
"Oh Lord, you know!
For fear I caved.
I know I'm not as strong
Or brave
As I once thought."
Not strong or brave.
"But when you turn…"
"Feed my sheep"
Men do not earn
("Strengthen your brothers")
Grace.
"Strengthen them by grace received
For Peter though you
Turned to leave
Yet I returned,
Faith failed not.
I am its' author
And you son,
Have been bought."
Luke 22:31-34
"Simon, Simon, behold, Satan demanded to have you, that he might sift you like wheat, but I have prayed for you that your faith may not fail. And when you have turned again, strengthen your brothers." Peter said to him, "Lord, I am ready to go with you both to prison and to death."  Jesus said, "I tell you, Peter, the rooster will not crow this day, until you deny three times that you know me."
Luke 22:60-62
But Peter said, "Man, I do not know what you are talking about." And immediately, while he was still speaking, the rooster crowed. And the Lord turned and looked at Peter. And Peter remembered the saying of the Lord, how he had said to him, "Before the rooster crows today, you will deny me three times." And he went out and wept bitterly.
John 21:15-17
When they had finished breakfast, Jesus said to Simon Peter, "Simon, son of John, do you love me more than these?" He said to him, "Yes, Lord; you know that I love you." He said to him, "Feed my lambs." He said to him a second time, "Simon, son of John, do you love me?" He said to him, "Yes, Lord; you know that I love you." He said to him,"Tend my sheep." He said to him the third time, "Simon, son of John, do you love me?"Peter was grieved because he said to him the third time, "Do you love me?" and he said to him, "Lord, you know everything; you know that I love you." Jesus said to him, "Feed my sheep."