Before the Throne of God Above: A Hymn for the Sin Grieved Soul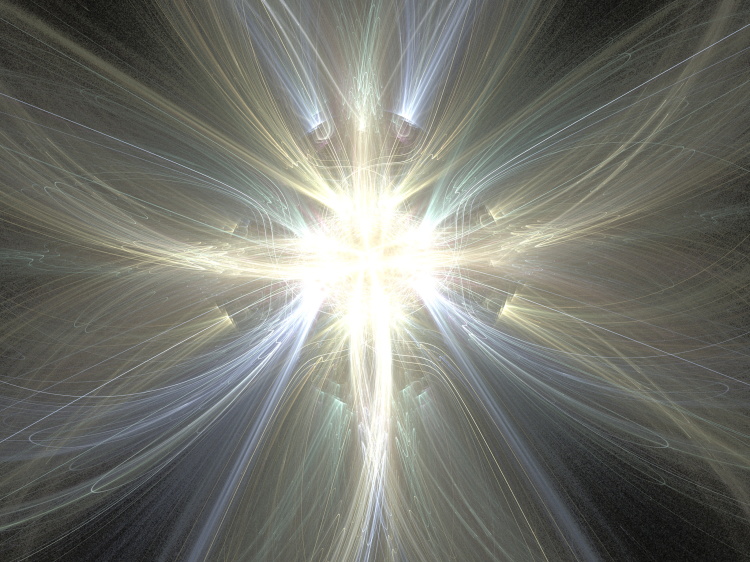 Sometimes Christians lose sight of the gospel. I've been there. You give yourself over to ruthless self examination and slip into works righteousness thinking that loses sight of hope. You've seen that your heart is fickle. One second you worship God and the next you curse men who are made in God's image (James 3:9). You read Proverbs about fools, and nagging wives, those who are quick to anger, stinginess, pride, and laziness, and you see more of yourself painted than you would like to see. Perhaps you read Matthew 5 and 6 and you're struck by your own harsh words, love of money, lustful thoughts, or nagging anxieties.
If you lose sight of the cross, then you lose sight of God's love for you. You think only of His holiness and wrath and start believing He does not want to hear from you. Do you need to grovel? Do you need to be punished? Do you need to just "get right" before you can approach God again? How can He be appeased?
Examining yourself, sorrow over sin, focus on holiness, and a desire to change are all very good things. But to think about these things without remembrance of the gospel, God's power and promises towards you, your thoughts will not only become burdensome, they will become faithless. The soul in that place, dear friends, whether saved or not, is in desperate need of the gospel of grace.
I want to share the hymn "Before the Throne of God Above," but before doing that I want to set a backdrop that helps make this hymn explosive in its power. Shane and Shane did this brilliantly on their album "Pages," with a song called "Embracing Accusation" followed up by "Before the Throne of God Above."
Listen to the following song which also features a clip from John Piper. You might think it's a strange song at first (I did). But please listen to it until the end.
By the time they sing the words "Jesus Saves" my heart is so ready for it. I'm moved every time I hear it. Now you're ready for "Before the Throne of God Above."
Doesn't that song blaze across your heart with hope? Eyes that have turned inward and doubtful are raised upward where Christ stands victorious and interceding for you.
I think to break this down with scriptures is the most powerful thing I can do.
Before the throne of God above
I have a strong and perfect plea:
A great High Priest, whose name is Love,
Who ever lives and pleads for me.
Hebrews 7:25 "He (Jesus) is able to save to the uttermost those who draw near to God through Him, since He always lives to make intercession for them."
Hebrews 9:24 "For Christ has entered, not into holy places made with hands, which are copies of the true things, but into heaven itself, now to appear in the presence of God on our behalf."
My name is graven on His hands,
My name is written on His heart;
I know that while in heaven He stands
No tongue can bid me thence depart
No tongue can bid me thence depart.
Romans 8:31-34 What then shall we say to these things? If God is for us, who can be against us? He who did not spare his own Son but gave him up for us all, how will he not also with Him graciously give us all things? Who shall bring any charge against God's elect? It is God who justifies. Who is to condemn? Christ Jesus is the one who died—more than that, who was raised—who is at the right hand of God, who indeed is interceding for us.
When Satan tempts me to despair,
And tells me of the guilt within,
Upward I look, and see Him there
Who made an end to all my sin.
Colossians 2:13-15 "And you, who were dead in your trespasses and the uncircumcision of your flesh, God made alive together with him, having forgiven us all our trespasses, by canceling the record of debt that stood against us with its legal demands. This he set aside, nailing it to the cross. He disarmed the rulers and authorities and put them to open shame, by triumphing over them in him."
Because the sinless Savior died,
My sinful soul is counted free;
For God the just is satisfied
To look on Him and pardon me
To look on Him and pardon me.
Hebrews 9:26-28 "But as it is, He has appeared once for all at the end of the ages to put away sin by the sacrifice of Himself. And just as it is appointed for man to die once, and after that comes judgment, so Christ, having been offered once to bear the sins of many, will appear a second time, not to deal with sin but to save those who are eagerly waiting for Him."
John 8:36 "So if the Son sets you free, you will be free indeed."
Behold Him there the risen Lamb,
My perfect spotless righteousness,
The great unchangeable I AM,
The King of glory and of grace.
1Corinthians 1:30 "He is the source of your life in Christ Jesus, whom God made our wisdom and our righteousness and sanctification and redemption."
Revelation 1:5 "…To Him who loves us and has freed us from our sins by His blood and made us a kingdom, priests to His God and Father, to Him be glory and dominion forever and ever. Amen."
One in Himself I cannot die.
My soul is purchased by His blood,
My life is hid with Christ on high,
With Christ my Savior and my God!
Romans 6:5-8 "For if we have been united with him in a death like his, we shall certainly be united with him in a resurrection like his. We know that our old self was crucified with him in order that the body of sin might be brought to nothing, so that we would no longer be enslaved to sin. For one who has died has been set free from sin. Now if we have died with Christ, we believe that we will also live with him."
Colossians 3:3-4 "For you have died, and your life is hidden with Christ in God. When Christ who is your life appears, then you also will appear with Him in glory."
Praise God!