He Will Not Let You Drown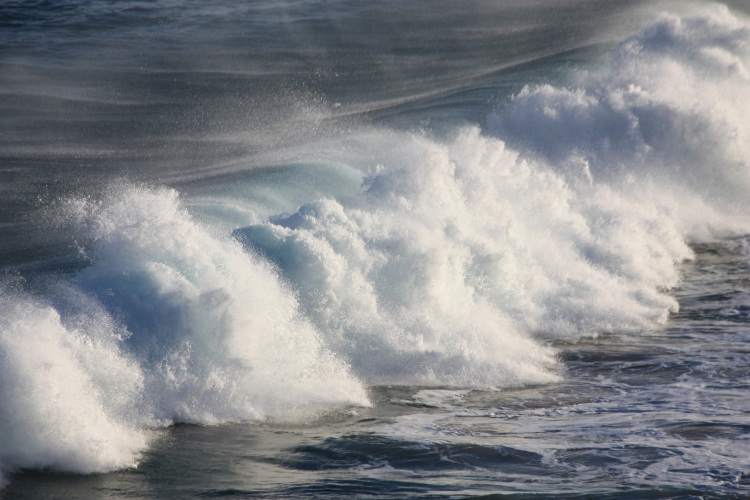 Now it seems His hand has turned
Against you,
Yes, has seen you sinking
And has pressed your head
Beneath the waves.
You think "To catch a breath,
'Tis one small favor,
Can't He see?"
But yes, He sees;
So why do gray skies
Blacken more
And gray waves
Lash upon the shore?
But oh, His hand does stretch
To reach you,
See Him walk on stormy seas?
All around control has left you,
Where has gone the Lord of peace?
Your eyes are full of salt
You think you saw the Savior frowning,
Do you really think
He stands aloof while His loved one's drowning?
Lift up your eyes, He rends the Heavens
His presence dooms the tempest,
Robs of power death's cold sting
For drawing near, salvation brings
A smile yet, with warmth and love
Though seems abandoned from above.
You reach, but frantic
Hands wild, slapping, panic
Collapse, you're done, a sinking stone
But no! 'Tis not true you're alone,
"Lord save"
Snatched, rushing upward, gasping
Rising up on eagle's wings,
Tired, faint, renew your strength.
The waters roar but louder still
The Rescuer with might and skill
Tells waves to part and skies to clear
With power speaks: "You need not fear."
He will not let you drown
Nor at your weakest wear a frown,
You fall on everlasting arms
Of grace and strength, the Lord of storms
Protects, sustains, and wages war
With every resource for the poor
Peace, comfort, help, He will give
Though still through fire you must live.
He will not let His children drown
Nor at their weakest wear a frown
The soul that waits and waiting cries
"Lord save"
He soon will sure supply.
You of little faith take heart
No never will He ever part.
Psalm 93:3-4 "The floods have lifted up, O Lord, the floods have lifted up their voice; the floods lift up their roaring. Mightier than the thunder of many waters, mightier than the waves of the sea, the Lord on high is mighty!"
Isaiah 40:29-31 "He gives power to the faint, and to him who has no might He increases strength. Even youths shall faint and be weary, and young men shall fall exhausted; but they who wait for the Lord shall renew their strength, they shall mount up with wings like eagles; they shall run and not be weary; they shall walk and not faint."
Inspired also by: William Cowper, "God Moves in Mysterious Ways," See rendition by Jeremy Riddle below, and be blessed.