Jesus Looking Loved Them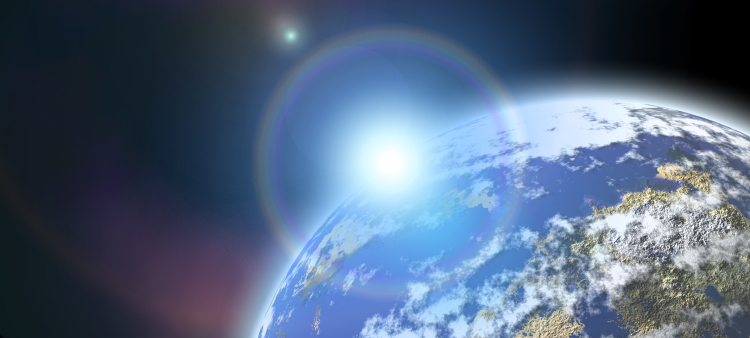 Looking down He saw this earth
Where once was bright as dawn
Where a man from dust was pure at birth
Created to dwell upon
This perfect garden in the east
With God dwelling, and for a feast
The fruit of every tree but one
For by its' knowledge comes undone
Both innocence and unity with God.
Looking down He watched them take
One crushing bite with all at stake
"Why would you die oh Adam and Eve?
And bring this curse, now you must leave
This garden where I gave you all-
Your life, your needs, your wife, my breath
Why did you incur this death?
Now from glory all will fall,"
Yet even here His mercy shows
To hide their shame He makes them clothes.
Then looking down for years to come
The voice of blood is crying from
Those doomed to lie in cursed ground
And with it mingled is the sound
Of mothers weeping, men blaspheming
Adultery and pride
Man bowing down to golden gods
In whom he can't confide.
He looked down on this wretched sight
Did the earth not wither in dismay?
For this was creation's plight:
Futility and bondage to decay.
Yet He who cursed earth gave also desire
And through its groaning and shame
Was a cry "Bring forth Your Sons and Daughters
The great inheritance of thy Name!"
Looking down he chose a race
Who turned their back but not their face
To Him, and they who played the whore
Loved to wander yet He swore
By oath, because they were the least
That one day He would be Israel's peace
And take away their heart of stone
So they would worship Him alone
Not for their own sake, but for this
That He would vindicate His holiness.
Looking through the course of time
He saw me wallow in my grime
With both fists raised to God above
Don't dare say I deserved His love.
Looking down He saw you too
Whether Gentile or Jew
All had sinned and broke His heart
He had all rights to say "Depart."
How we all evoked His rage
And surely we had earned our wage:
Eternal death for all our sin
How could we ever enter in
To this impossible Heaven?
Then looking down He saw these same
Sinners who had cursed His name
Thinking themselves high and mighty
But Jesus Christ perceived them rightly.
Helpless, abused, scattered.
They all wander blindly
With hearts dead and shattered.
Sheep without a single shepherd
Lost with none to bring them home
While wolves attack and leave them battered
On the road to destruction bound to roam.
And Jesus looking loved them
With a tenderness in His eyes
So much that He came down to join them
So much that He came here to die.
"Oh lost sheep of Israel!
Oh cut off Gentile soul!
I have come here to call you!
I am coming to make you my own."
Jesus looking out saw them
Hurling insults and stones
Crying out "Crucify Him!"
Forsaking Him all to His own.
Jesus looking out crying
"Father forgive them please!
They don't know what they are doing
For this crime too I will bleed."
Jesus looking out dying
Bearing God's wrath and all man's strife
And here I can picture Him saying
"The good shepherd lays down his life
For the sheep…No one takes it from me
For them I will lay it down willingly."
Jesus closed his eyes loving us
While we were yet sinners Christ died
When we were His enemies He chose us
God on our behalf crucified.
While we were weak
At just the right time
We were brought back to God
By the death of His Son
Justified by blood and saved from wrath
My soul He has won
Heaven mine, it is done.