In The Midst Of Trials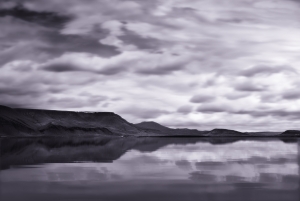 Where does my contentment lie?
In what do I most gather peace?
In need of nothing, satisfied
From endless craving to find release.
But what of trials?  Oh so many!
Mocking, aching, terrorizing
I try to breathe beneath weight so heavy
As war on every side keeps pressing.
In night I whisper "But for what reason
Does God keep me in this fiery battle?
His hands if willing could change this season!
His voice command this storm to settle!
Yet would I dare take back my prayers?
"Oh please God make me like your Son"
And call His answer a lack of care
When He calls me to this honor
In Christ's suffering to share.
"So Lord when it seems all is lost
I set my breaking heart on You
Make me like Jesus whatever the cost
In this shadow of death you walk me through.
But can He truly mean these words
"To the degree you are suffering rejoice?"
Doesn't He know?  Hasn't He heard?
I am covered in sorrow!  Must I lift my voice?
"Yet you know each word and anxious thought
I have before one comes to be
You care and by Your pleasure wrought
Both ease and pain with purpose for me.
I spoke His word, losing for His name
Position, friends, and reputation
In order that God may refine my aim
To pursue highest joy in Christ's exultation.
Night after night I laid awake
Begging God to grant sleep to my eyes
Anxious and angry, God used this to make
Me examine how quickly my flesh can arise.
For long months now I've suffered pain
Now writhing here I wince and wonder
Why though I pray it leave, it still remains
And takes me to God's word to ponder.
"Preserve my soul and guard my heart
Now by Your promised word to give
Me hope and reason now to start
Rejoicing in this world I live."
We are carrying the death of Jesus
So that we may manifest His life
We are afflicted but not crushed because
His grace is sufficient for every strife.
Trials in this moment are used to prepare
This jar of clay to know the weight
Of eternal glory beyond all compare.
He was despised and rejected
A man of sorrows acquainted with grief
A high priest who in all ways was tempted
So as to sympathize and grant relief.
Can distress separate me from God's love?
Surely not!  If I am His He will prove me so
My hope is sure kept in Heaven above
He refines my precious faith that I may know.
His word is my lamp in this darkness so bright
His promised salvation my soul's delight
My Shepherd will come with an unfading crown
My joy is in Him who cannot be brought down.